Products - accessories - Heated Towel Rail
The Thermorail budget range is manufactured with your budget in mind, these rails are manufactured to the same quality specifications as all Thermorails but using 201 stainless steel.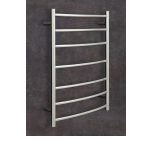 $599.00
tpw_1270
The Gold range combines the traditional heritage look with the elegance of modern living. These rails feature 25mm polished round tubes with ball joints and are available in concealed or exposed left or right hand wiring (please specify on order). The rails come with an optional dress ring for added elegance. A range of bathroom fittings with the ball joint feature is available to complement this model. Make a statement in your heritage style bathroom with a gold heated towel rail. Made from hard wiring stainless steel, the rails are gold plated and come with a Multiflex lead for left or right hand wiring option. The rails can be hard wired or have the option to plug in, if a 3 pin plug is added.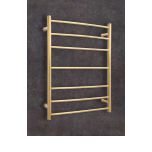 $689.00
tpw_1338
570 x 1260mm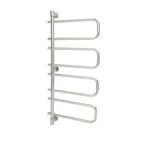 tpw_1731
Thermorail™ enhances the bathroom experience by gently warming your towels to add that little bit extra comfort and warmth to you bathroom. Our heated towel rails are designed to run on the lowest wattage possible, without compromising comfort.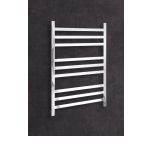 $759.00
tpw_1157
700 x 1200mm. Round. Black
tpw_1733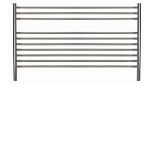 $1045.00
tpw_0990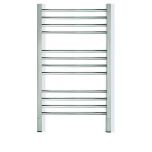 $1045.00
tpw_0991
Liquid filled heated towel rails unlike the standard Thermorail range which have electric dry elements, and are excellent for drying and warming towels. The Jeeves Rails are liquid filled and controlled by Jeeves Automatic Heating Technology (AHT). AHT is an intelligent, convenient and energy efficient method of heating towel rails unique to Jeeves.
$1155.00
tpw_0946