Products - laundry products
$173.00
sss_0020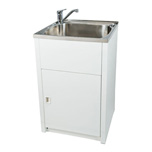 $270.00
sss_0019
Elegant clean design with a deep 45 L bowl. By Everhard.
$294.00
sss_0023
An ideal general purpose design with the advantage of a built-in floor to keep stored items clean and tidy. Includes single by-pass. By Clark.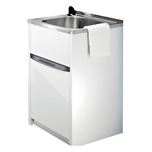 $388.00
sss_0016
Laundry Tub.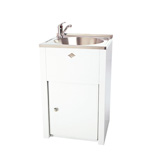 $412.00
sss_0014
This low profile, flush-fitting laundry tub is designed to add style to any laundry. The standard width version is available with or without a by-pass. By Clark.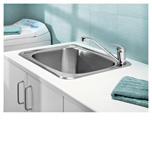 $498.00
sss_0013
Low profile, stylish and space saving, this standard flushline tub is ideal for customising the laundry space. Available with or without a by-pass. By Clark.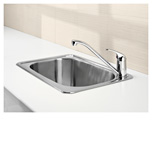 $532.00
sss_0012
Introducing a new concept in laundry furnishing merging functionality with fashion the new fully integrated bowl with bench space and drawer storage unit brings luxury to the laundry. Glossy White 50mm polymarble bench that incorporates a 45L bowl.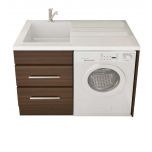 $1042.00
bas_0025