Products - mixers - Bath Filler
Inis bathroom accessories feature modern design at its best.
$61.00
tpw_1433
160mm Gooseneck. Adding a new dimension SIENNA and Phoenix has released a new selection of Slim Line mixers. Allowing for more freedom and movement with it's designer slim line lever handles. These stylish and practical mixers will effortlessly suit any living environment.
$429.00
tpw_1688
Konti bath filler with attached 2 function Konti handpiece in brilliant chrome.
$861.00
tpw_1431
Konti bath filler in black and chrome with attached single function handpiece.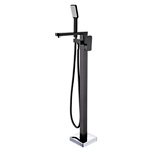 $1151.00
tpw_1432
Australian designed. Supported by a 15 year warranty.
$1163.00
tpw_1280
Elegantly designed, Contura tapware is meticulously detailed and strikingly sculptural. Inspired by European trends and designed to suit an Australian sense of style, Contura Collection delivers a pure, honest aesthetic to match a range of bathroom styles. Ideal for those seeking a signature look with design ingenuity and lifespan, Contura sets a new benchmark for simple luxury in the bathroom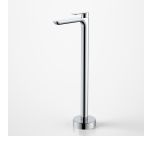 $1399.00
tpw_1590
Australian designed. Supported by a 15 year warranty.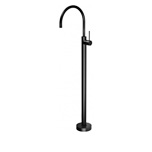 $1677.00
tpw_1167
Australian designed and engineered, unique floor mounted system allows 360 degree rotation adjustment with 35mm adjustable cartridge for added temperature and flow control.
$1994.00
tpw_0748