Products - mixers - Basin
WELS Rated 4 Star - 7.5 Lpm with 35mm cartridge.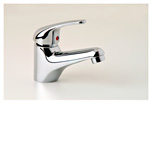 $126.50
tpw_0329
WELS Rated 4 Star - 7.5 Lpm with 35mm cartridge.
$126.50
tpw_0332
Longer lasting taps Dezincification Resistant (DR) brass bodies last longer and help maintain water quality. Smart water control. All our single-lever mixers are fitted with ceramic discs instead of conventional washers, ensuring durability and no-drip water efficiency. By Methven.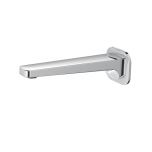 $148.00
tpw_0960
Classic, minimalist and affordable. Clean, minimalist design and smooth, curved surfaces combine with clever engineering to create this affordable and durable range of tapware. You can rely on the Kip Collection to provide well-crafted, long-lasting tapware for peace of mind. Silicone aerator prevents calcium and limescale build-up for easy maintenance. Complete the look with Dorf Kip accessories.
$151.90
tpw_1297
Kiato mixer family with a bold combination of round and square. A selection of colour choices to suit all tastes and designs, Chrome.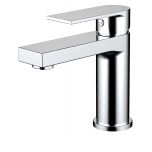 $158.00
tpw_1032
Basin mixer. 4 Star. 10 year warranty.
$165.00
tpw_0612
The innovative new style of the Akemi Basin mixer will combine fashion and functionality into your bathroom. Available in a range of colours, Chrome.
$167.00
tpw_1012
Australian designed. Supported by a 15 year warranty. Solid brass construction with quality finish 25mm ceramic cartridge technology. Available in gooseneck or squareline outlet. Also available Black, Chrome, Gunmetal and Brushed Nickel.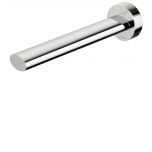 $174.00
tpw_0936