Products - mixers - Basin
Sharp, intense lines. Smooth edges. Distinctively European-looking range to compliment any modern bathroom.
$567.90
tpw_0390
Longer lasting taps Dezincification Resistant (DR) brass bodies last longer and help maintain water quality. Smart water control. All our single-lever mixers are fitted with ceramic discs instead of conventional washers, ensuring durability and no-drip water efficiency. By Methven.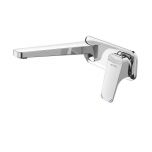 $618.00
tpw_0949
Australian designed and engineered vandal resistant, concealed aerator with adjustable stream direction. WELS 5 Star Rated - 6 Lpm. By Dorf.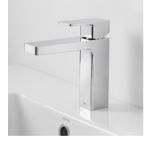 $629.60
tpw_0742
Phoenix Toi mixer uses a high quality, German made, Progressive Cartridge. Operation is simple, by turning the mixer dial clockwise, water flow and temperature increases. The cartridge also features a unique, two-click system. These clicks highlight significant stages of the rotation. The first click indicates that hot water will begin to mix with full pressure cold. The second signals when the water has an equal hot/cold mix.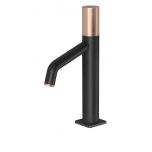 $638.00
tpw_1535