Products - mixers - Basin
Australian designed. Supported by a 15 year warranty. Solid brass construction with quality finish 25mm ceramic cartridge technology. Available in gooseneck or squareline outlet. Also available Black, Chrome, Gunmetal and Brushed Nickel.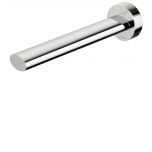 $172.00
tpw_0936
XL basin mixer. 4 Star. 10 year warranty.
$176.00
tpw_0613
Villa's signature upswept angles are softened by its flattened, rounded lines, creating simple, enduring looks and a tangible sense of quality. Villa is ideal for refreshing traditional or classic bathrooms. European Ultraflex PEX hoses provide superior durability, ultimate flexibility and are free from impurities. Silicone aerator prevents calcium and limescale build-up for easy maintenance.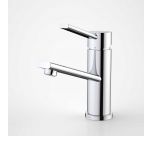 $183.00
tpw_1289
This exciting new range of high quality product offers great value solutions and the latest designs from around the world. All our products are designed by Eiger Australia to not only be appealing to the eye but are always functional and practical and perfect for any modern bathroom or kitchen. Our 5 year warranty covers parts and labour.
$189.00
tpw_1171
Australian designed. Supported by a 15 year warranty.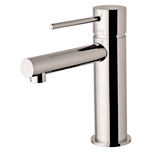 $192.00
tpw_1272
The Onra Basin Mixer has been designed with a European influence to add style and sophistication to your kitchen and bathroom. Chrome plated ceramic disc cartridge.
$195.00
tpw_0065
A new range of stylish bathroom mixer tap is visually appealing because of its beautiful sculptural shape.
$197.00
tpw_0400
The latest in European design trends. Bold and stylish this cutting edge range of mixers will enhance any bathroom-kitchen. Warranty 15 years. By Millennium.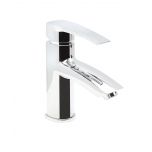 $197.00
tpw_0722