Products - mixers - Shower
Precision German engineering superior long-lasting performance ensuring JOYOU products are of the highest quality, a full 5 year replacement warranty backed by the GROHE Group.
tpw_0887
Kiato mixer family with a bold combination of round and square. A selection of colour choices to suit all tastes and designs, Chrome.
$138.00
tpw_1036
The innovative new style of the Akemi Basin mixer will combine fashion and functionality into your bathroom. Available in a range of colours, Chrome.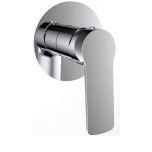 $144.00
tpw_1016
Universal shower mixer available in chrome, black and white.
$165.00
tpw_1615
Australian designed. Supported by a 15 year warranty.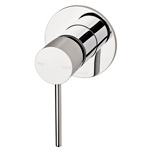 $165.00
tpw_1273
The latest in European design trends. Bold and stylish this cutting edge range of mixers will enhance any bathroom-kitchen. Warranty 15 years. By Millennium.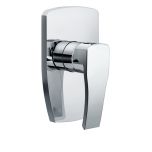 $174.00
tpw_0723
A new range of stylish bathroom and shower mixer is visually appealing because of its beautiful sculptural shape.
$175.00
tpw_0401
Australian designed. Supported by a 15 year warranty. High quality solid brass backplate. 35mm ceramic cartridge technology for longer life
tpw_1738