Products - mixers - Shower
40mm ceramic disc cartridge. Metal wall plate construction for longevity. Solid easy-to-grip handle incorporates brass lugs for ease of mounting Body inlets – ½" BSP female. Suitable for mains pressure installation. WELS Rating not required. By Flexispray.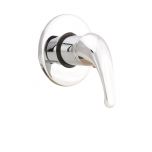 $203.00
tpw_0874
Australian designed. Supported by a 15 year warranty. Solid brass construction with quality finish 25mm ceramic cartridge technology. Available in gooseneck or squareline outlet. Also available Black, Chrome, Gunmetal and Brushed Nickel.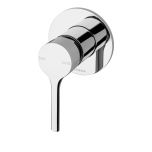 $206.00
tpw_0932
The innovative new style of the Akemi Shower mixer range will combine fashion and functionality into your bathroom.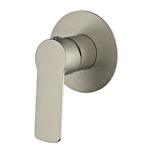 $208.00
tpw_1412
The latest in European design trends. Bold and stylish this cutting edge range of mixers will enhance any bathroom-kitchen. Warranty 15 years. By Millennium.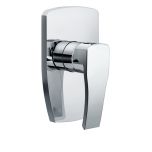 $213.00
tpw_0723
This new range of ultra modern mixers is set to change your bathroom's style with its sleek curved form.
$219.00
tpw_1395
Kerox 35 cartridge.
tpw_1115
Kerox 35 cartridge.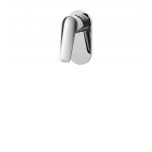 tpw_1112
Kerox 35 cartridge.
tpw_1109