Products - mixers - Sink
3 year warranty. 3 Star WELS Rating.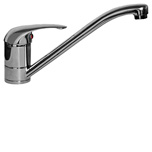 $124.00
tpw_0043
WELS Rated 4 Star - 7.5 Lpm with 35mm cartridge.
$126.50
tpw_0330
Classic, minimalist and affordable. Clean, minimalist design and smooth, curved surfaces combine with clever engineering to create this affordable and durable range of tapware. You can rely on the Kip Collection to provide well-crafted, long-lasting tapware for peace of mind. Silicone aerator prevents calcium and limescale build-up for easy maintenance. Complete the look with Dorf Kip accessories.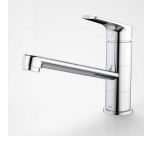 $172.00
tpw_1296
The Onra Gooseneck Mixer has been designed with a European influence to add style and sophistication to your kitchen and bathroom. Chrome plated ceramic disc cartridge.
$173.00
tpw_0064
RS sink mixer. 4 Star. 10 year warranty.
$209.00
tpw_0614
SS sink mixer. 4 Star. 10 year warranty.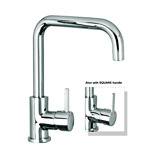 $209.00
tpw_0615
Kiato mixer family with a bold combination of round and square. A selection of colour choices to suit all tastes and designs, Chrome.
$210.00
tpw_1040
A new range of stylish bathroom and kitchen mixer tap is visually appealing because of its beautiful sculptural shape.
$219.00
tpw_0402