Products - mixers
CULINO(TM) Dual Mixer with twin under sink purification system. Taste & Odour (T/O). Click for Purification System BROCHURE Download

$836.00
tpw_0130
Konti bath filler with attached 2 function Konti handpiece in brilliant chrome.
$861.00
tpw_1431
Functionality with Architectural design making a statement with its crisp form and clean lines.
$888.00
tpw_0311
Phoenix Toi mixer uses a high quality, German made, Progressive Cartridge. Operation is simple, by turning the mixer dial clockwise, water flow and temperature increases. The cartridge also features a unique, two-click system. These clicks highlight significant stages of the rotation. The first click indicates that hot water will begin to mix with full pressure cold. The second signals when the water has an equal hot/cold mix.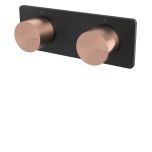 $913.00
tpw_1547
Aviad Collection is defined square lines and exquisite cylindrical forms accented by distinctively curved handle. Contemporary yet elegant. This collection embodies pure indulgence. This range if fitted with the Ramtaps Brass Cartridge which replaces the common plastic housing, guarantees a higher degree of stability and temperature resistance, ensuring peace of mind through smooth performance. Ramtap still manufacturing in Australia this latest products have a world's first Brass Cartridge in their mixer range, connected by Rampex Connectors Hoses. Covered by a compressive fifteen year warranty. Terms and condition apply.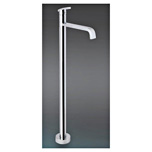 $1122.00
tpw_0670
Konti bath filler in black and chrome with attached single function handpiece.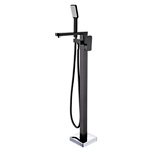 $1151.00
tpw_1432
Australian designed. Supported by a 15 year warranty.
$1181.00
tpw_1280
Elegantly designed, Contura tapware is meticulously detailed and strikingly sculptural. Inspired by European trends and designed to suit an Australian sense of style, Contura Collection delivers a pure, honest aesthetic to match a range of bathroom styles. Ideal for those seeking a signature look with design ingenuity and lifespan, Contura sets a new benchmark for simple luxury in the bathroom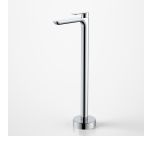 $1399.00
tpw_1590