Products - shower sets
Akemi Kuro combination shower.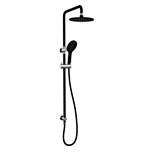 $710.00
tpw_1490
European designed multiple function showers concentric pattern overheads showers resilient ABS construction. WELS 3 Star - 9 Lpm. 5 year warranty.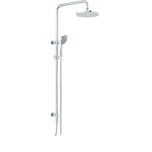 $715.00
tpw_1076
$816.00
tpw_0378
5 function adjustable spray handset and single function overhead shower rose. Stylish quadrate brass rail Height adjustment. By Methven.
$818.00
tpw_0342
WELS Rated 3 Star - 9 Lpm.
$880.00
tpw_0353
Akemi combination shower.
$898.00
tpw_1492
Simple, minimalist design. The straight lines and curved edges are perfectly suited to many contemporary styles of bathrooms.
$924.00
tpw_0374
Kiato Kuro combination shower.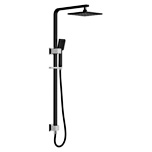 tpw_1491