Products - sinks
Double 304 stainless steel bowl & drainer available in left and right hand configuration. Includes 90mm chrome basket waste.
$259.00
sss_0032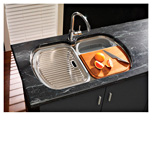 $507.00
sss_0021
Stamford Quatro 800 1.25 Year warranty.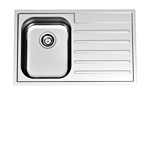 $748.00
sss_0004
Stamford Quatro 1020 1.2 L.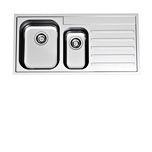 $883.00
sss_0003
25 Year Warranty. By Clark.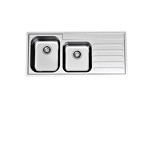 $951.00
sss_0002
Featuring two stainless steel basket wastes and Multi-Link (TM) Space Saver. The Quatro Double Bowl comes with a 25 year warranty. By Clark.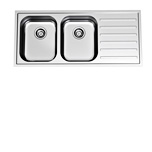 $1155.00
sss_0001
Double glazed white ceramic 82 litres, this unit is also available ribbed fronted.
$1779.00
bas_0020