Products - toilet suites - Back to Wall Suite
Concealed pan for easy cleaning UF quick release soft close seat. Stainless steel hinges. Includes floor mounting screws. Larger easy push flush buttons. High quality R&T flush mechanism. Available in both P & S trap.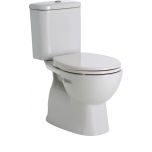 $299.00
tbs_0261
Full viterous china suite, available in S & P trap. By Everhard.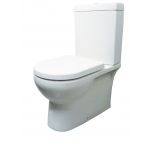 $441.00
tbs_0225
Nano-Glaze technology inside the Empire pan ensures protection against bacteria build-up, oils, and dirt particles, keeping your Empire pan sparkling white. S Trap 90-160 BTW Toilet Suite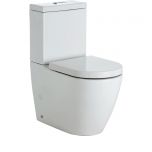 tbs_0280
WELS 4 Star - 4.5/3 Lpm universal back or bottom (left or right) water inlet supply. Universal S or P trap.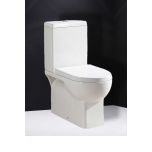 $521.00
tbs_0257
Feel the joy that only SIENNA-EIGER Sanitaryware can bring to your home. Our Sanitaryware specifically picked with design and functionality in mind to complement any bathroom makeover. Rear and bottom inlet available, Set out 60 - 120mm.
$549.00
tbs_0245
Back to Wall Toilet Suite. 4 Star - 4.5 & 3 Lpm Rated. Dual top or bottom inlet. High quality R & T flush mechanism. Concealed pan for easy cleaning.
$559.00
tbs_0241
Universal bottom and rear inlet. Thick soft close seat. Dual Flush. Standard pan connection bend for floor outlet 60-210mm.
tbs_0276
LUCIANA's hygienic rimless design is a cut above the rest with it's flushing block also hidden from view. Chrome button flush. BTW S Trap 90-160
tbs_0283