Products - toilet suites
The RESORT Rimless toilet suite is cleverly designed to be effortlessly hygienic. Rimless pan flushing means there are no little holes for bacteria to hide and the whole pan is accessible for super easy cleaning. Powerful water flow provides outstanding flushing whilst preventing splashes. UF soft close seat. S-Trap 90-200 BTW Bottom Inlet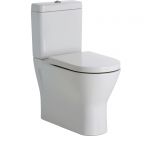 $785.00
tbs_0287
Elegant, compact close coupled suite. Matching soft-close toilet seat. Optional adjustable connectors give 90-200mm set out range. Dual flush. 4 Star WELS Rating.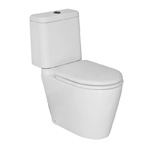 $793.00
tbs_0105
460mm Pan Height. Universal bottom and rear inlet. Soft close seat. Dual Flush.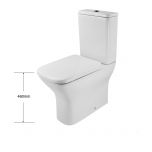 $799.00
tbs_0272
Design and style! The new SIENNA DELUXE RIMLESS toilet would be a great inclusion to any new bathroom. The incorporation of the rimless flushing mechanism ensures that the SIENNA suite offers you an improved hygiene sparkle with a clean eze glazing finish.
tbs_0288
Pure Flush Rimless Flushing. Standard bend set out 65-85mm. Includes TROPICAL Wall Faced Pan. Thick soft close seat. QUBO Flush plates available in Chrome, Black, White extra cost. Inwall Cistern 78mm thick.
$799.00
tbs_0279
$823.90
tbs_0243
Caroma toilet suites are stylish, comfortable and water efficient. Choose from exposed or concealed wall toilets, traditional or contemporary designs and a variety of water efficient technologies, such as the award winning Smartflush® system WELS 4 Star Rating.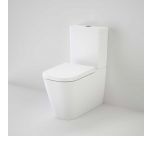 $849.00
tbs_0259
This unit designed for children and comes with differrent colour buttons. Set out 90mm to 200mm from the Roca Group. By Gemini.
$868.00
tbs_0221