Products - vanities - Floor Standing
Vitreous china 15mm slim square top with overflow and 1 tap hole high gloss white cabinet with solid door. Cabinets fitted with plinth as standard – also includes 150mm square Chrome legs, and wall mount ability. Soft closing doors and adjustable shelf. Also available with glass doors.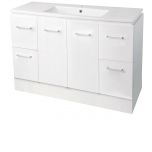 $798.00
vnt_0363
1050 x 460 x 400mm.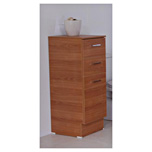 $896.00
vnt_0213
Full Height Vanity the ALLEGRA vanity collection features 20mm thick reconstituted stone tops with a ceramic undermount basin 465 x 645mm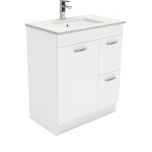 $899.00
vnt_0403
900 Vanity LH bowl. Nordic Elm. Detachable kick - can also be wall hung. Also available in 1200mm and 1500mm. Available in all ADP finishes.
$929.00
vnt_0316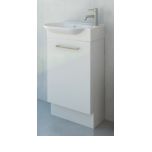 $957.00
vnt_0302
Full Height Vanity the ALLEGRA vanity collection features 20mm thick reconstituted stone tops with a ceramic undermount basin 465 x 645mm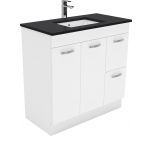 $989.00
vnt_0394
Full Height Vanity the ALLEGRA vanity collection features 20mm thick reconstituted stone tops with a ceramic undermount basin 465 x 645mm
$989.00
vnt_0396
Full Height Vanity on legs the ALLEGRA vanity collection features 20mm thick reconstituted stone tops with a ceramic undermount basin 465 x 645mm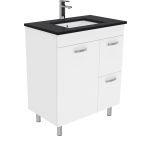 $989.00
vnt_0398