Products - vanities
Full Height Vanity the ALLEGRA vanity collection features 20mm thick reconstituted stone tops with a ceramic undermount basin 465 x 645mm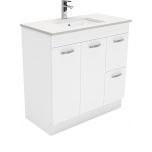 $989.00
vnt_0393
A modern take on a classic. Glacier ceramic models are available in 600mm, 750mm, 900mm, 1200mm and 1500mm single bowl, and 1200mm or 1500mm double bowl. Choose from 3 style variants; Slim, Twin or Trio. Trio models supplied with a detachable kickboard, can be wall hung. FREE Plug and Waste.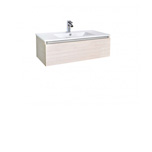 $999.00
vnt_0359
1200x800mm Washed Knotty Ash Riven textured woodgrain finish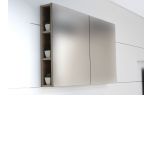 $1009.00
vnt_0198
1200 Wall hung. LH bowl. Nordic Elm. Natural textured woodgrain finish. Also available 900m, 1500mm. Pricing is for vanity only.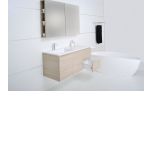 $1025.00
vnt_0329
1200 Floor soft close draws, stylish angled finger pull drawers, Alpha ceramic top. Also available in 750mm and 900mm.
$1035.00
vnt_0346
Nevada Classic Vanity 900mm, Floorstanding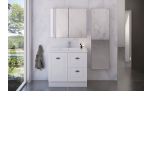 $1125.00
vnt_0408
Wall Hung Finger Pull Vanity the ALLEGRA vanity collection features 20mm thick reconstituted stone tops with a ceramic undermount basin 465 x 645mm
$1159.00
vnt_0397
Dove Grey Stone Top Quest Wall Cabinet and Eve Basin.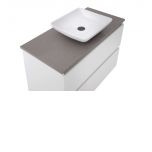 $1159.00
vnt_0380