Products - vanities
Hard wearing Cherry Pie solid surface 20mm Friday Hybrid Quartz (pictured with Zeus Mono Basin not included)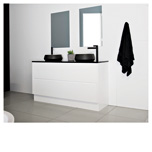 $3122.00
vnt_0406
White Gloss Cabinet American Oak Veneer Top with Feather Basin.
$3200.00
vnt_0371
1200 x 460 x 430mm.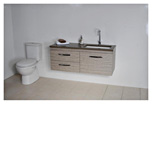 $3242.00
vnt_0218
Elegant Oak/Satin White Cabinet Pond Corian Top.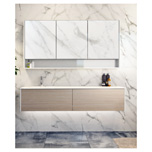 $3280.00
vnt_0369
Lustrous Elm Cabinet.
$3280.00
vnt_0374
1500 Wall Hung Double Bowl Matte White Polyurethane finish with Bamboo top including Black SOLAR vessel basin Axis Mirror extra see vnt_0194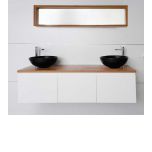 $3307.00
vnt_0196
Single bowl 20mm stone top with ceramic above counter basin.
$3419.00
vnt_0232
American Oak Veneer Cabinet / Aged Oak Veneer Top with Radius Basin.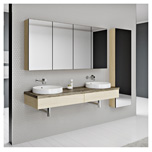 $3420.00
vnt_0373