Product List on Specials
All these items are discounted for a limited time only. Click on any thumbnail to see the reduced prices & item details.
WELS 4 Star (4.5 / 3 Lpm). Universal back or bottom (left or right) water inlet supply. Universal S or P trap.
tbs_0240
Design and style! The new SIENNA DELUXE RIMLESS toilet would be a great inclusion to any new bathroom. The incorporation of the rimless flushing mechanism ensures that the SIENNA suite offers you an improved hygiene sparkle with a clean eze glazing finish.
tbs_0288
Australian Designed. Features a perfect blend of round and square edges for a versatile look. Quality electroplated finishes.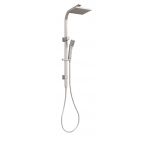 tpw_1943