Product List on Specials
All these items are discounted for a limited time only. Click on any thumbnail to see the reduced prices & item details.
Premium DR brass construction ABS Hand Shower Built in Diverter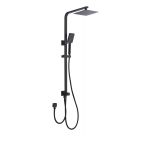 tpw_1913
Design and style! The new SIENNA DELUXE RIMLESS toilet would be a great inclusion to any new bathroom. The incorporation of the rimless flushing mechanism ensures that the SIENNA suite offers you an improved hygiene sparkle with a clean eze glazing finish.
tbs_0288