Product List
Single bowl 20mm stone top with ceramic above counter basin.
$3419.00
vnt_0232
American Oak Veneer Cabinet / Aged Oak Veneer Top with Radius Basin.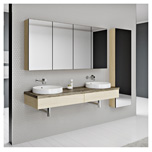 $3420.00
vnt_0373
Two person Island style Spa with generous lumbar areas. 6 x flush centro jets. 8 x flush lumbar mini jets. Sensa-touch pad heat boost pump. 10 year warranty on bath shell. 5 year Warranty on Spa pump,fittings & pipework. By Decina.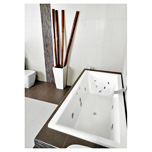 $3493.00
sba_0102
Modern Freestanding Bath, minimalistic design, double ended easy to clean matte finish. Weight 124kg.
$3500.00
sba_0281
Modern free standing bath, Cast Stone solid comes in both matte and gloss finishes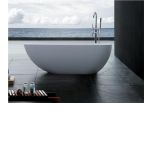 $3600.00
sba_0277
Simple elegant stylish practical durable the list goes on and on for the SIENNA CARA vanities. Combine above counter basins with our stunning Meganite solid surface tops. The range of five Meganite colours, 15 basins and 24 cabinet colours give you almost endless style combinations. Mix that with 22 handle options, mirror cabinets and tallboys and you will have a bathroom you can call personalised. The silky smooth Blum soft close hinges and drawers give the ultimate touch of quality.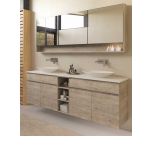 $3601.00
vnt_0386
Modern free standing bath, a symmetrical soft square design easy to clean MATTE finish
$3900.00
sba_0282
Modern Freestanding Bath symmetrical soft square design easy to clean matte finish weight 165kg.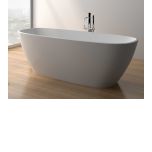 $3900.00
sba_0265